I need a black hobo handbag. I love my satchels, totes and bowlers, but the handles are just too unforgiving. How can I go on marathon shopping trips or sample sales when my purse is weighing me down and taking up a much need grabbing hand? Below are some of the hobos I'm considering. Which is your favorite?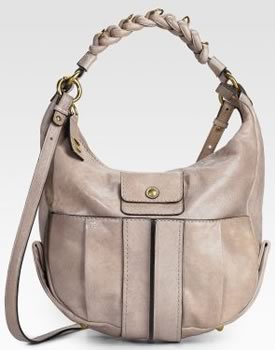 Linea Pelle "Dylan" Perforated
The Givenchy hobo is the current front runner. It's lightweight, simple and has a great shape. Very low key. But at $1,500, it's also the most expensive. Decisions, decisions...