I just read an article on the 50 Fattiest Foods in America. Just looking at the pictures made my stomach queasy and my arteries clog! Perhaps I should print out and post the article on my fridge as an appetite suppressant. But then again, it may have the opposite effect...Here are some of the most stomach churning items on the list: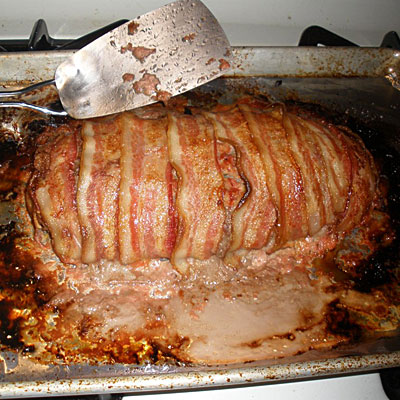 Alabama: Bacon Wrapped Meatloaf. Is meat on meat really necessary?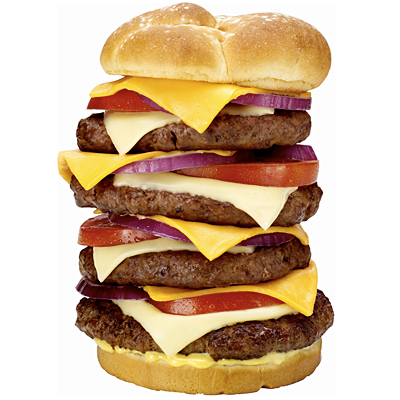 Arizona: Quadruple Bypass Burger. The word "quadruple" in the name should be a clear indicator that it's just not worth it. 8000 calories makes up this fattening tower of fat and carbs.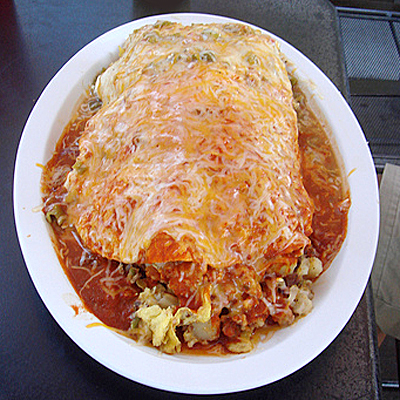 Colorado: Jack N Grill's Seven Pound Burrito. You're basically ingesting the weight of an average newborn baby.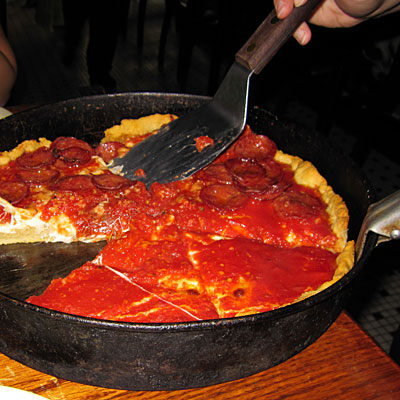 Illinois: Deep Dish Pizza. This actually looks really yummy! Probably because of all the oil.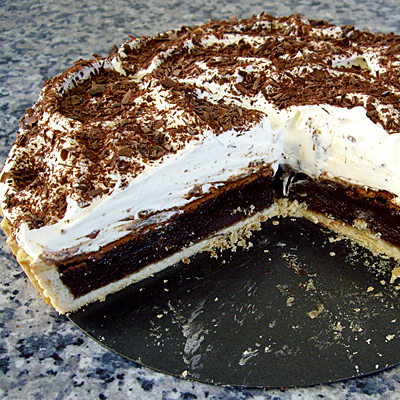 Mississippi: Mud Pie. No wonder the state has the nation's highest obesity rate.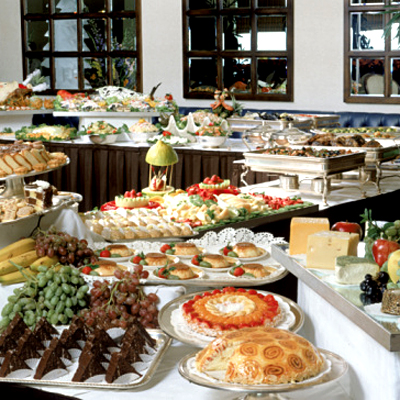 Nevada: Buffets. I have a soft spot for Vegas buffets. I love the beautiful displays, the endless plates of crab legs and cocktail shrimp and the freeing feeling of being able to eat anything I want. Hands down, the buffets are what I look forward to when I go to Vegas.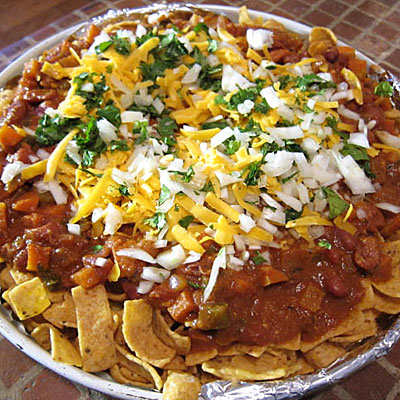 New Mexico: Frito Pie. This item is deadly because unlike the others, it's technically a snack, which means you might be eating an entire meal after consuming this calorie laden monstrosity!